Today we are going to talk about "How to tweak your Windows for the best performance" Microsoft's latest addition Windows 10 is currently installed in more than 500 million machines but not everyone has the beast PC, the tricks we are going to share are the ones that you probably don't know till now so it will be worth to read this post till the end to speed up your PC.
10. Power Options
This setting is the most common way to boost up PC speed without installing or modifying any registry entries and of course, the safest one cause at last Microsoft put this feature by default in Windows. To tweak your Power Options right click on the Battery Icon in the taskbar and select power options,
A setting window in now popped choose additional power settings under Related Settings from the right side. now choose the highest performance option and you are done Hint: if the highest power options are not showing then click on show additional plans.

9. Say No To Tips
To make most out of the OS Windows sometimes sends you notifications related to tips, tricks, suggestions as you used the windows.You might have already received that notification. But in order to do this windows have to scan your PC and this causes the impact on the performance of your ongoing work. To disable these notifications go to settings>system>Notifications & actions> and disable Get tips, tricks and suggestions as you use Windows.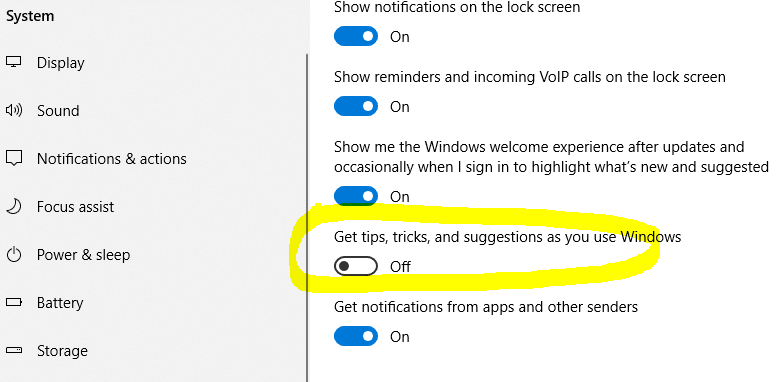 8. Disable Startup Programs
There are many programs that start automatically with every time Windows boots up, you didn't even need them to start these programs auto. These programs added in the auto startups list at the time of installation and it's 100% safe to turn them off from this list. To disable these startup programs hold Control+Shift simultaneously and then hit Escape . Task Manager is popped up click on the Startup tab and you will see there are plenty of programs that are enabled, simply select any of the enabled programs and then click on the disable button on the bottom.
7. Disable Background Ram Hungry Services
Services are an important part for any software but some services run in the background after closing the program even if you don't want them, they consume your RAM and CPU. In order to close them press Windows key and type System Configuration and hit Enter select the Services tab, first of all, make sure the option Hide all Microsoft Services is selected so you can't stop any important services of Windows accidentally. Now uncheck the running services that you don't need and click apply to take effect.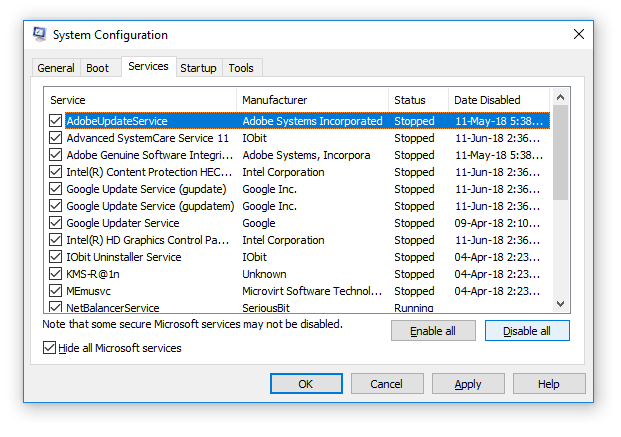 Hint: You can't stop some services and you even have to need to restart your PC to stop some services.
6. Defragment and Optimize Drives
Time to Time Windows needs to defrag its drives as you use your PC. Your PC speed will improve dramatically after optimizing Drives. To do that press Windows key and type Defragment and Optimize Drives and hit Enter, select your System Drive probably C and click on Optimize it will take a bit time.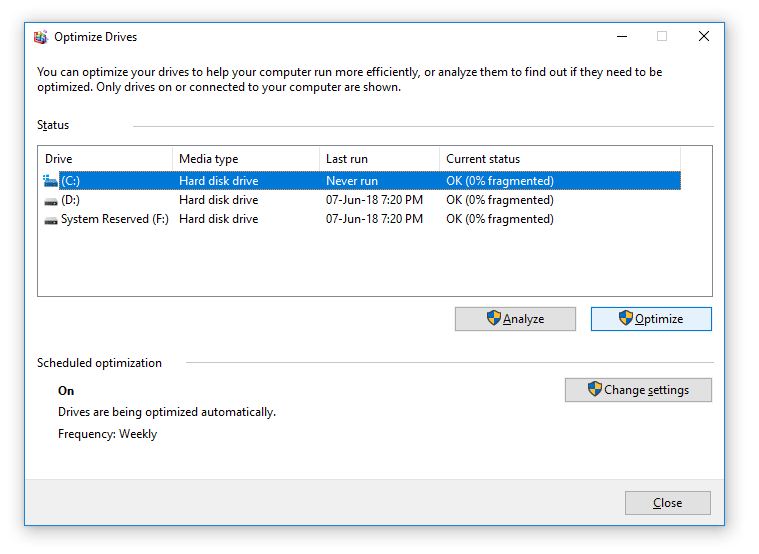 5. Uninstall Unnecessary Programs
Without any doubt, there are many programs installed in your PC that you didn't have used them for months and there is a lot of chance that you don't need them anymore. So why don't get rid of them, uninstalling them not just greatly increase the stability of your system but you will also free up your disk space. To do that click on Windows key and search Control Panel and hit Enter, click on Uninstall a Program under Programs section Now select your useless programs and click on Uninstall.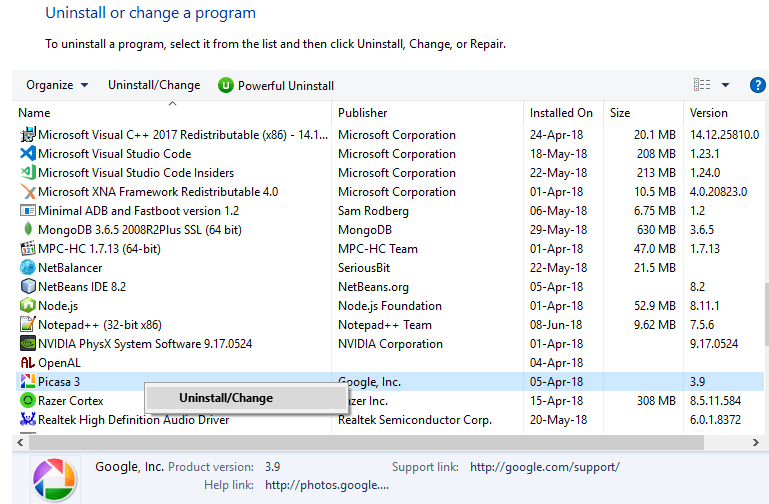 4. Disable Transparency Effects
You may have already noticed that whenever you set a new wallpaper the taskbar and start menu already pick that transparency color, it looks good but it cost you some resources, by disabling this you are freeing up those resources. To do disable this go to settings>Personalization>colors> and turn off the Transparency effects .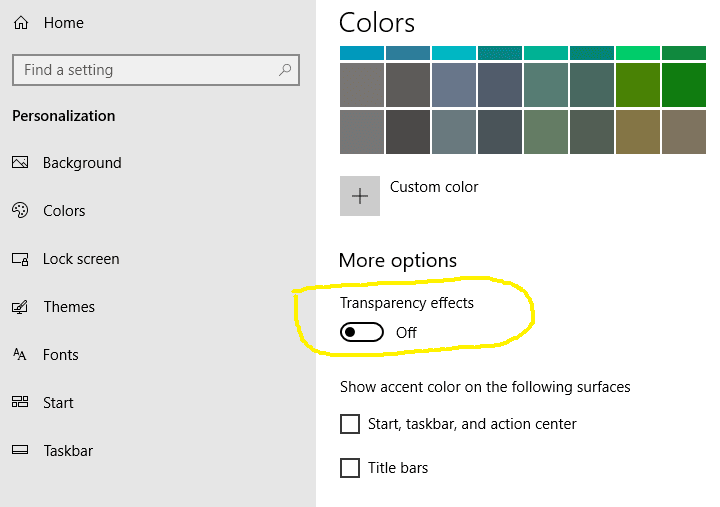 Hint: For older version of Windows 10 it will be Make Start, Taskbar, and action center transparent , simply turn this off.
3. Disk Cleanup
There are huge chances that you may have already heard about this mini, simple but a powerful tool. This is the easiest tool to clean up extra junks from your PC like unnecessary update packages, thumbnail cache, device driver packages etc probably the stuff that you don't need anymore. The good thing about this tool is that it's preinstalled in Windows, so no need to install any third party apps . To clean up space with Disk Cleaner press Windows key and search for Disk Cleanup then hit enter. A mini window will be popped with your system drive selected, click ok.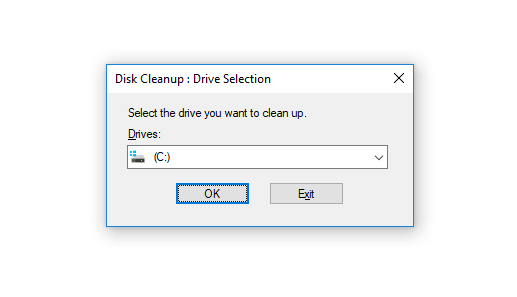 Now you will see some items are already selected but with not a lot more space cause it's not what we are looking for now press Clean up System Files then ok, now select everything that seems to be unnecessary (actually all items are unnecessary for me) and click ok.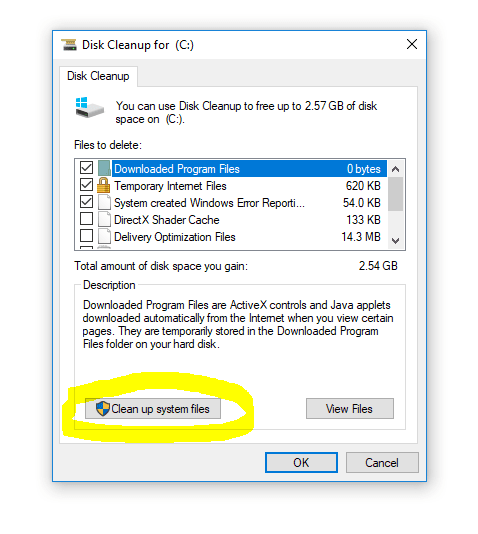 2 Disable Background Apps
There are tons of Windows Apps that still running in the background, some apps are preinstalled and remains are installed by you and don't even need to let them run in the background to eat your RAM To Disable them go to Settings>Privacy>Backgrounds apps and simply turn off Let apps run in the background and you are done.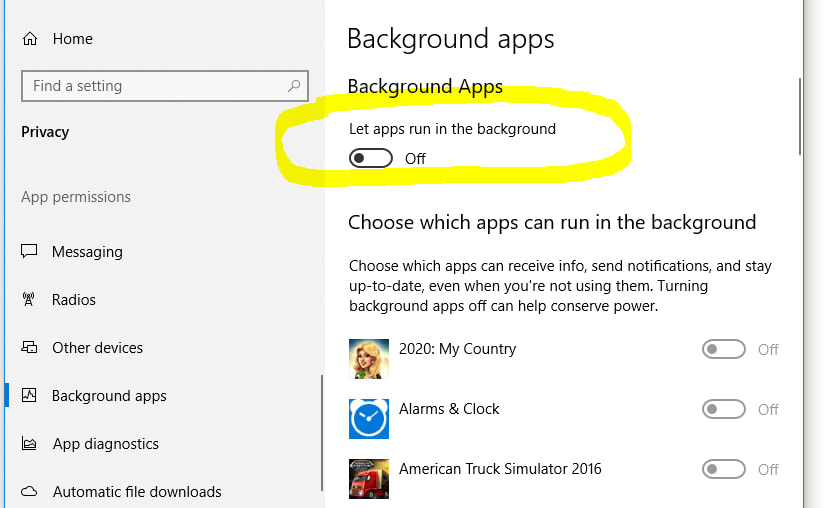 1. Disable Visual Effects of the UI
Without any doubts, visual effects and shadows make the UI looks good as well as UI experience beautiful but these animations and effects consume your RAM and CPU as well so it would be a better idea to turn them off To disable them press windows key and search System then hit enter, now select Advanced System Settings from the left pane. A mini System properties windows is now popped, select Advanced tab then click on settings under performance, now under Visual Effects tab and unselect the highlighted items but if you really don't care about the UI and want the best performance then select Adjust for best performance and click Apply.
If you like this post, don't forget to share 🙂